Local • National • Global
Our Services
We work across all jurisdictions covering Australia, New Zealand, Asia, USA and Europe
Who we are
About Macil
Our services cover Local, National and Global jurisdictions, with access to qualified, competent and knowledgeable staff and operatives in Australia, Asia, USA and Europe.
With over 25 years experience in the investigation and insurance industry and drawing on a strong background in claims management and Occupational Health & Safety, Macil Global are able to provide tailored investigation services, which display a solid understanding of our clients' business and needs.
About Us
Our Promise
Our Values
We listen carefully to understand our client's business goals and needs
We are committed to being responsive and proactive
We deliver our services with enthusiasm and passion
We work together to achieve excellent results
We are accountable for the work we do and the manner in which we set out to undertake that work
We show personal pride in the work we do
We are committed to delivering excellent investigations at all times
We learn from our experiences, continually striving to improve and welcome ideas and feedback
We conduct ourselves with professional integrity at all times
We have regard to the industry Code of Conduct
We conduct ourselves with professional courtesy, compassion and empathy
We respect each other's views and ideas
Our range of services encapsulate investigations into personal injuries, bullying and harassment, statutory benefits, due diligence, witness locations, skip tracing, surveillance, process serving, workplace investigations, general insurance, public liability and common law.
Associated Groups
Macil Global are government licensed investigators and members of industry leading entities.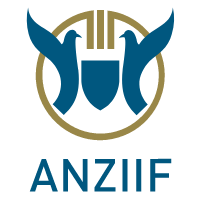 About Us
Macil Group provides highly specialised investigation services to the corporate